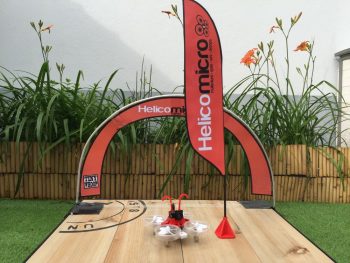 Nous avons été également frappés par la Tiny mania, mais si vous savez le blade inductrix que Fred avait essayé ici, petite machine aux hélices carénées qu'un léger bricolage permet d'équiper d'un pod FPV. Cet engouement général nous a étonnés au début, et nous y avons gouté…
Résultat? Quelques idées nous sont venues pour matérialiser un circuit.
Voici donc le premier volet de nos réflexions, un race flag. il est à télécharger ici et à imprimer. Il ne restera plus qu'à le découper. Pour l'installer n'importe où nous vous proposons un pied imprimable en 3D à fixer au sol ou au mur avec du scotch double face.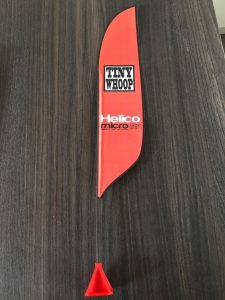 Le fichier .STL est disponible sur thingiverse et si vous n'avez pas accès à une imprimante 3D, de la pâte à modeler ou de la pâte à sel conviendront parfaitement.
Pour le réaliser vous aurez besoin de :
Une imprimante
Un pic à brochette en bambou ou autre stick de 3,2mm
De la colle à papier en baton
Une paire de ciseaux
Un marqueur
De double face
En option le pied en 3D, de la pâte à modeler ou de la pâte à sel feront amplement l'affaire.
La vidéo !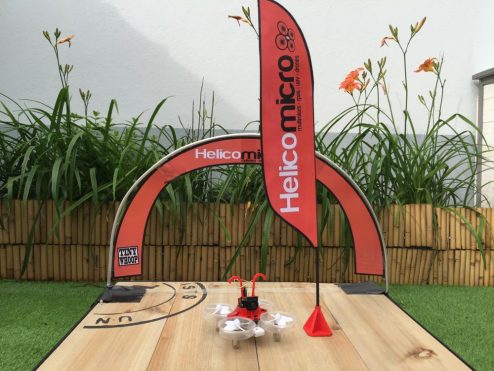 We've also been struck by the Tiny Mania bug here at HelicoMicro. If you have read the review of the Blade Inductrix that Fred did on the French side, then you already know that upgrading the propellers, motors, and battery helps the Inductrix fly a lot better with the FPV pod attached. We were surprised about everyone's enthusiasm at the Tiny Whoop and of how fun it really is…Now we're addicted 😉
What has our addiction gotten us? Well it helped us think of some way to build a circuit (track) for racing our Tiny Whoops! WHOOP WHOOP!
Our first thoughts went to creating a racing flag for our tracks. Now you can download and print the flags here! All the remains once you print it is to cut it out. You can then install it anywhere using the 3D printed stand that can be attached to a wall or floor with double sided tape.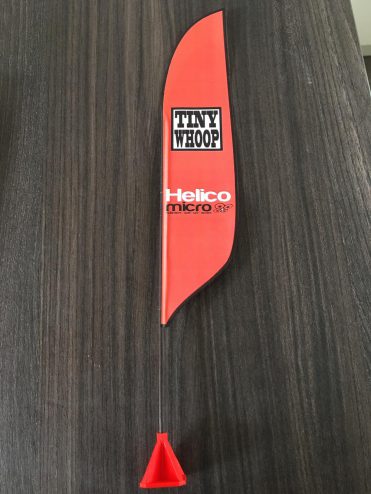 We've made the STL file for the 3D printable stand available on Thingiverse. If you don't have access to a 3D printer though you can use clay or "salt dough" instead and it works just fine.
To build the flag you will need:
A printer
A bamboo skewer or other stick that is about 3.2mm in diameter
a glue stick
scissors
marker
double sided tape
optional 3D printed stand, clay or salt dough
Instructional Video