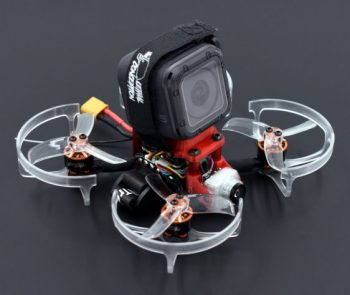 Un nano drone pour filmer des danseurs ? Les multirotors permettent des prises de vues impossibles avec une caméra à main classique. Pour preuve cette chorégraphie du breakdancer Diablo, avec Marvin, Kefton et Stala Muerte, entièrement filmée depuis le nano racer piloté par Thomas Panaiva, alias Tomz.
Avec quelle machine ?
L'appareil est un Falcon 15 de T-Motor (voir le test ici) modifié pour accueillir une caméra GoPro Hero 5 Session, qui filmait en 4K à 25 fps. Une machine disponible chez Drone-FPV-Racer ! De superbes images, shootées dans un hangar sous la direction de Dino Raffault. Ne manquez pas le making of juste après la vidéo…
Le lien vers le making of sur le site de Redbull !